Guidelines
Main Content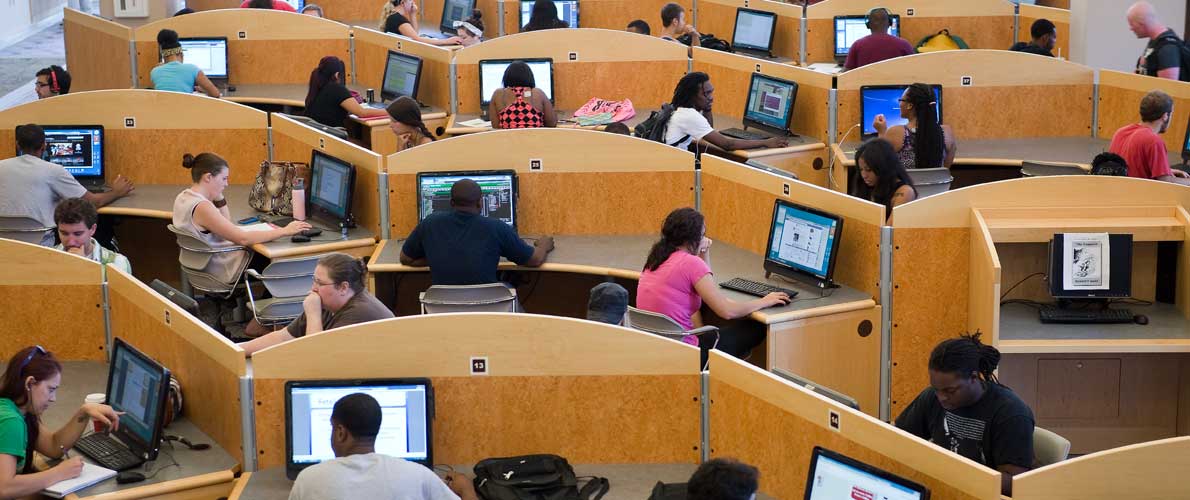 Be a Courteous Computer Lab and Classroom User
Facility Guidelines
Classroom Guidelines
You must be a valid SIU faculty, staff or student with a valid SIU Network ID to use CLC facilities.
No food or drinks.
Silence all phones and pagers prior to entering the CLCs. Cell phone use is prohibited.
Workstations are available on a first-come, first-serve basis.
Do not leave belongings or workstations unattended. The CLC staff is not responsible for lost or stolen property or for reserving workstations.
Theft or vandalism of CLC equipment or materials will result in prosecution.
All printing must be completed 5 minutes before closing.
Loud, obnoxious, and disruptive behavior will not be tolerated.
Students with homework needs come first.
Items checked out must be returned or your Bursar's account will be charged.
Do not enter classrooms while classes are in session.
We prefer that you do not bring infants and children with you to work on computers in the CLCs. If you do so and your children are disruptive to our studious environment, you and your children could be asked to leave.
You could be asked to leave if any of the above guidelines are not followed.
The computing resources and facilities on campus are limited. Access is a privilege, not a right, of your association with Southern Illinois University Carbondale. The University computing facilities are to be used efficiently for instructional and academic purposes. Abuse of the system (accessing private files, unauthorized access of someone's Network ID, attempting to breach the security system, illegal downloading and copying of software, etc.) could result in loss of computing privileges and criminal prosecution when appropriate.