Printing from Your Email Account
Main Content
Printing from your email account
1. To print from your email account, submit your documents to:
     a. For Color printing: printcolor@siu.edu
     b. For Black and White printing: printbw@siu.edu
2. If you are using this option for the first time you will receive an eaml with a link to register for the MobilePrint service.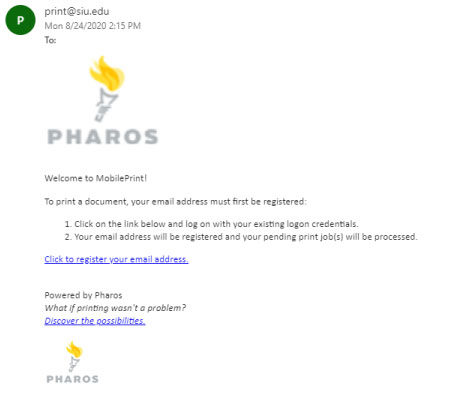 3. Once you emailed your documents for printing, you will receive an email with the printing instructions. You may release your documents for printing by going to the desired printer or using Mobile Print.