Mac OS X
Main Content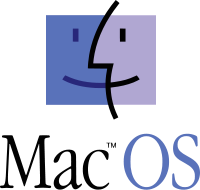 How to install the Printing Software
1. Download the Mac .dmg installer here.

2. Navigate to the location of the .dmg installer and open it.
Note: A 'Popup' Volume will be mounted (and opened automatically depending on your settings)
3. Run the 'Popup.pkg' file
4. Click through the installer process (Continue -> Continue -> Install)
Note: Ignore the instructions page in the installer with directions on installation as this new file will do so automatically.
5. You will be prompted to enter your administrator name and password to complete installation.
6. Click 'Close' on the "Installation was successful" window. 
7. Open your Printers & Scanners window (Apple -> System Preferences -> Printers & Scanners). You will see two new printers called 'CWPS Black & White Printer" and 'CWPS Color Printer' similar to that of a Windows computer.
Note: We have received some reports that certain versions of OSX are defaulting to Duplex in the Color queue. Please check your default settings when printing your document to verify if you are printing single or double sided.