Mac OS X
Main Content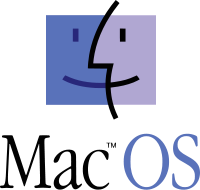 How to Print from a Mac Device
Installing Pharos
Printing with Pharos
1. Download the Pharos Print Client.
2. Navigate to the location of the .pkg installer and open it.
     a. A Popup Volume will be mounted (depending on your settings, it may open automatically).
3. Double Click the Popup.pkg file to run the installer.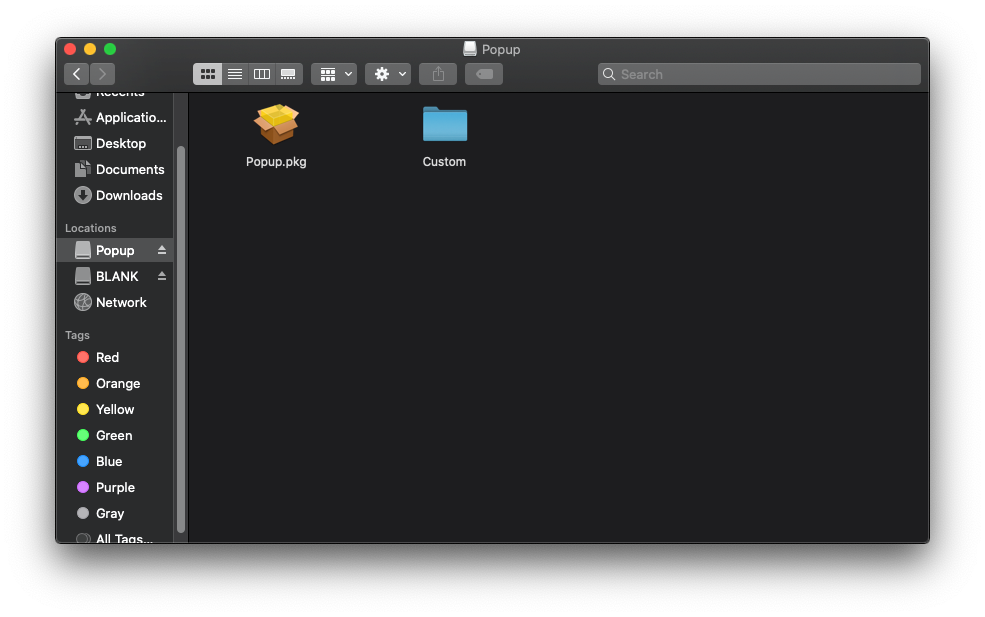 4. Click Continue.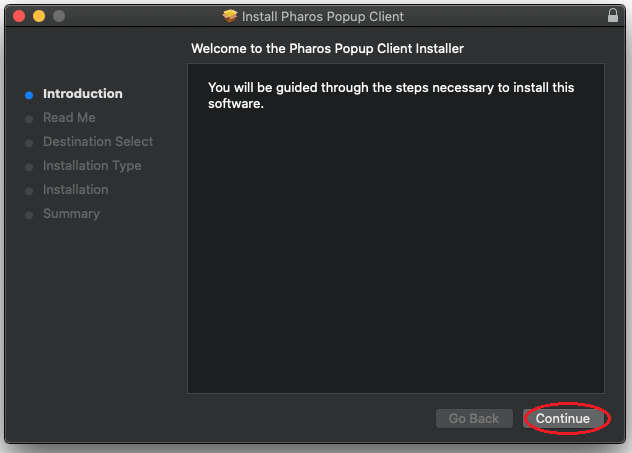 5. Click Continue. You may ignore the installation process instructions in the installer dialog box. The file will install automatically.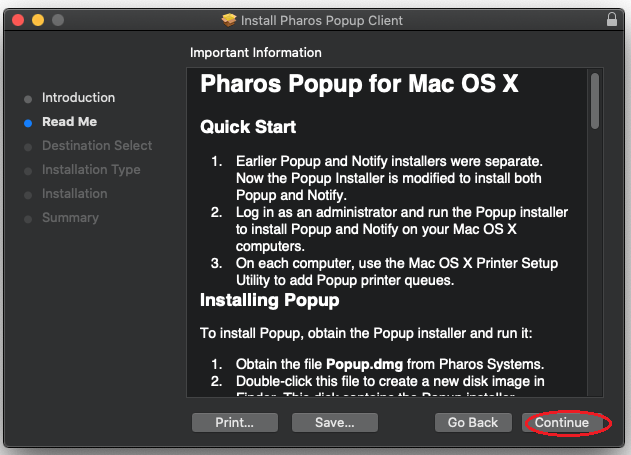 6. Click Install.


7. Enter your administrator user name and password to complete the installation. Click Install Software.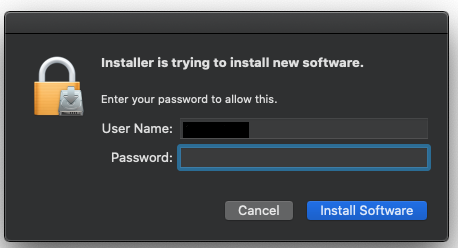 8. Click Close.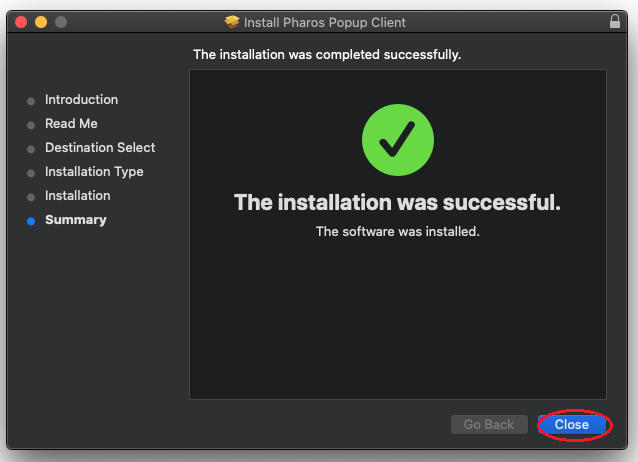 9. Navigate to your Printers and Scanners Window. To do this, click the Apple icon, System Preferences, then Printers and Scanners. The CWPS printers should be listed.