Windows
Main Content

How to Print from a Windows Device
Installing Pharos
Printing with Pharos
Uninstalling Pharos
Before printing from your personal device, you must install the Pharos Print client.
1. Download the Print Client for your device.
     a. For 64-Bit (Laptops and Desktops): Download
     b. For 32-Bit (Tablet devices): Download 
2. Run the installer. If you are prompted by the User Account Control, select Allow.
3. If you get a Microsoft Defender SmartScreen warning, please click Run Anyways.
4. Click Install.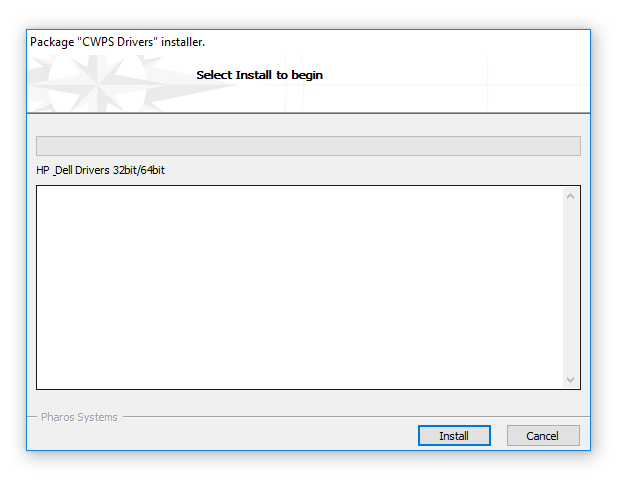 5. Click Finish. The installer will close.