Request Access to SIU's Big Dawg
Main Content
Request an SIU BigDawg Account
BigDawg is available to faculty, researchers, and students by request and at no cost—however, student access must be monitored and supervised by an SIU researcher/faculty member. Currently, there are no subject restrictions on projects—especially those supporting research. Similarly, there is no restriction on time used. Scheduling is on a first-come-first serve basis, although projects that require days or weeks of continuous time may be interrupted to allow other projects timely access to BigDawg.
Contact the RCC about services such as project consultation, collaborative grant writing, and technology support.
Request Access
Check Status
Duo Setup
Requesting Access
1. Navigate to the Network ID Management Portal at https://netid.siu.edu and log in using your Network ID and password.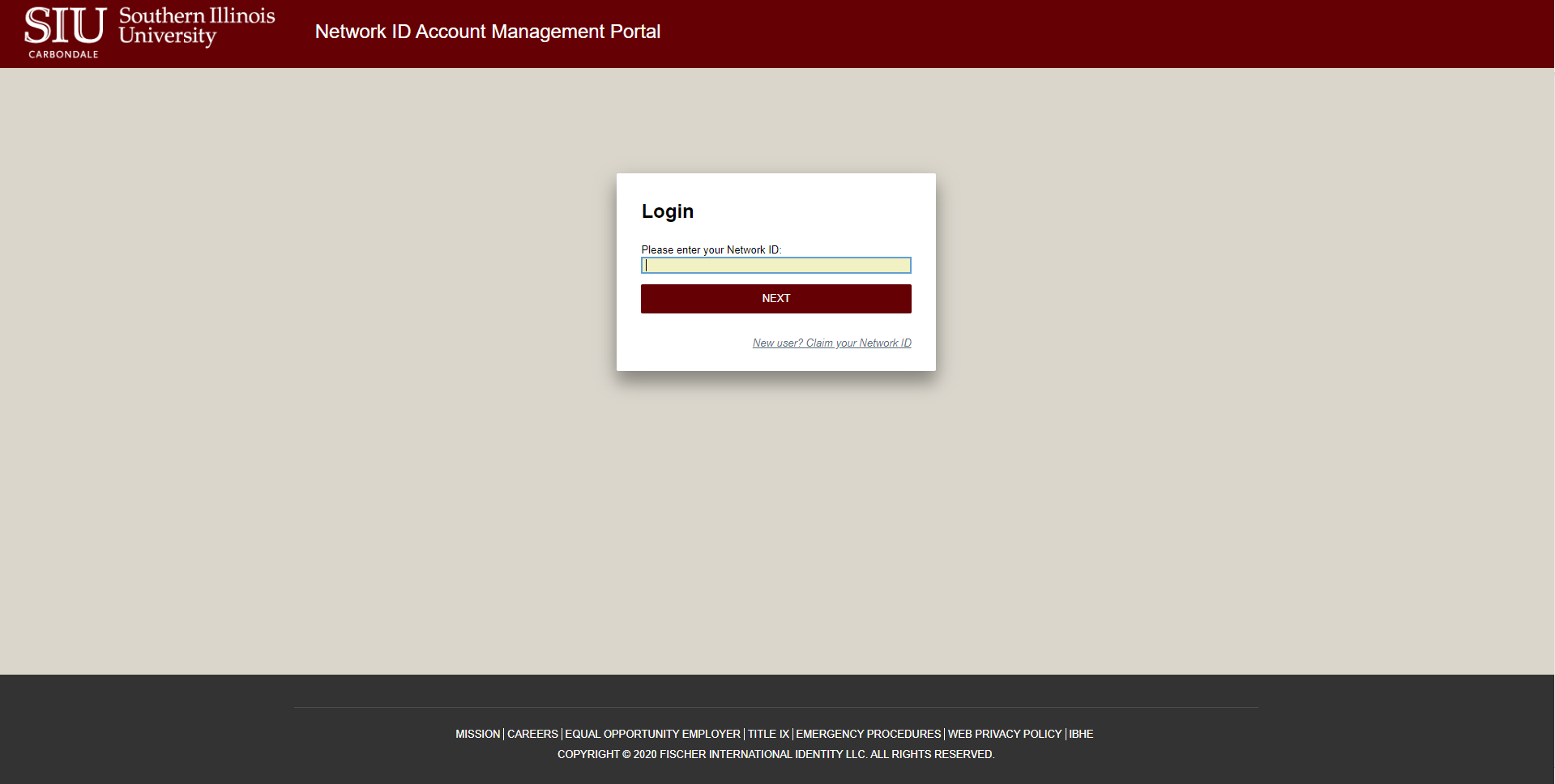 2. Select the Requests Tab located at the top left-hand side of your screen.




3. Select the Request Access sub-tab located at the left-hand side of the screen immediately under the row containing the Requests tab.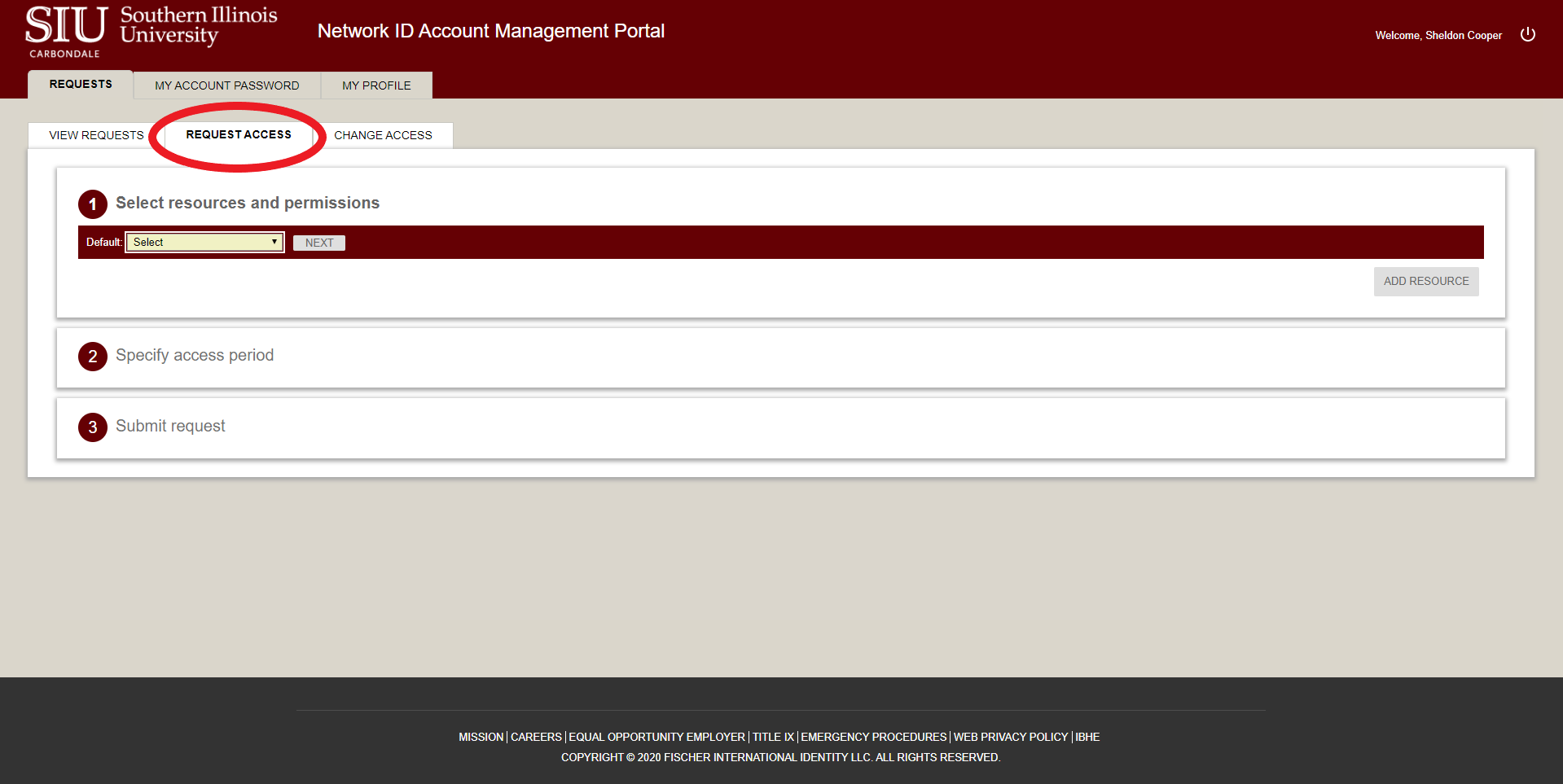 4. Select Big Dawg HPC from the drop down in the first section labeled "Select resources and permissions".
5. Click NEXT.

6. Place a check mark in the box next labeled BigDawg HPC.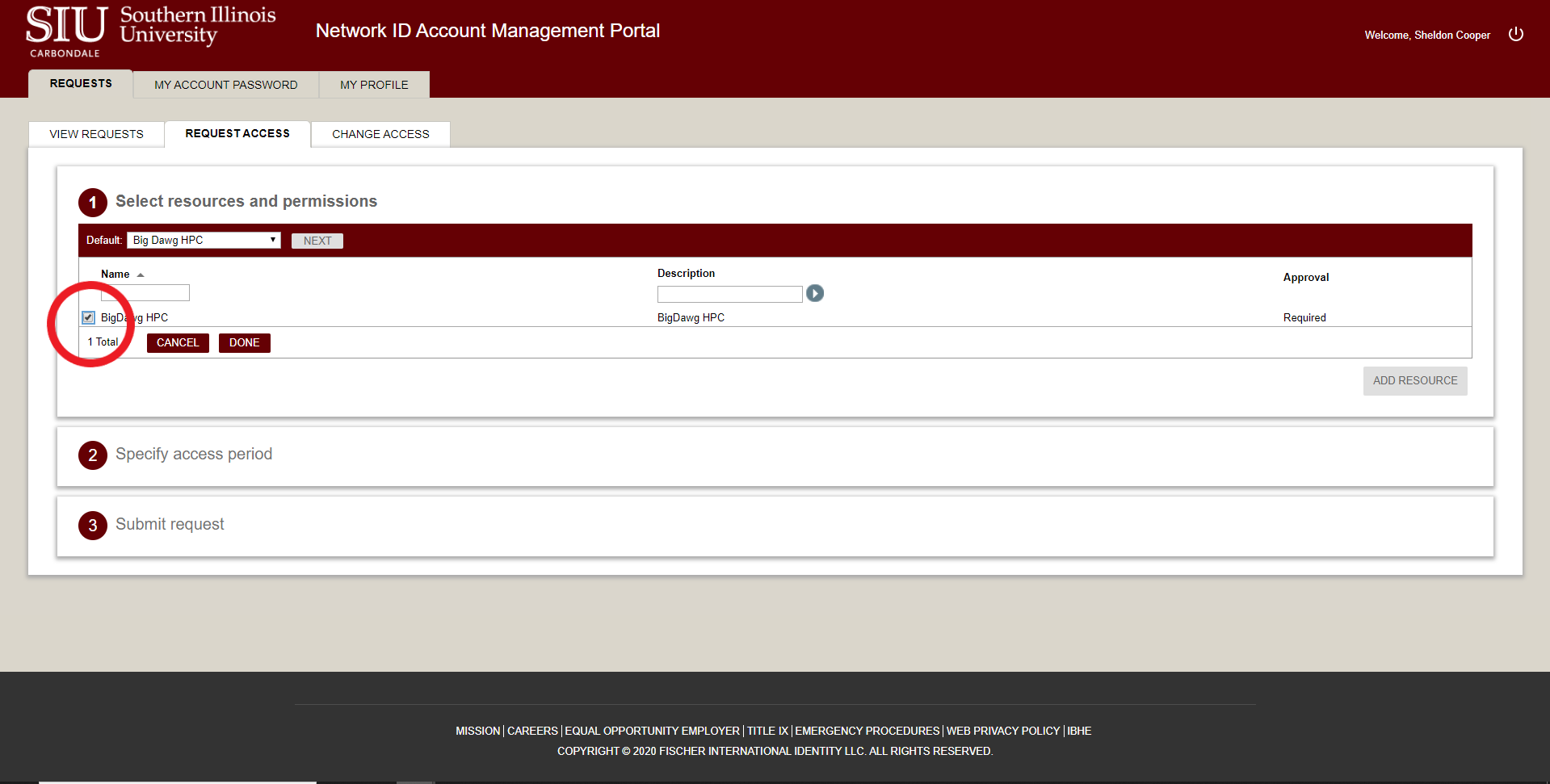 7. Click DONE.
8. In the third section labeled "Submit Request," provide an abstract describing your reason why HPC access is needed. Be specific, supply a more precise answer than "research." If you are a student, please include the name of a faculty sponsor.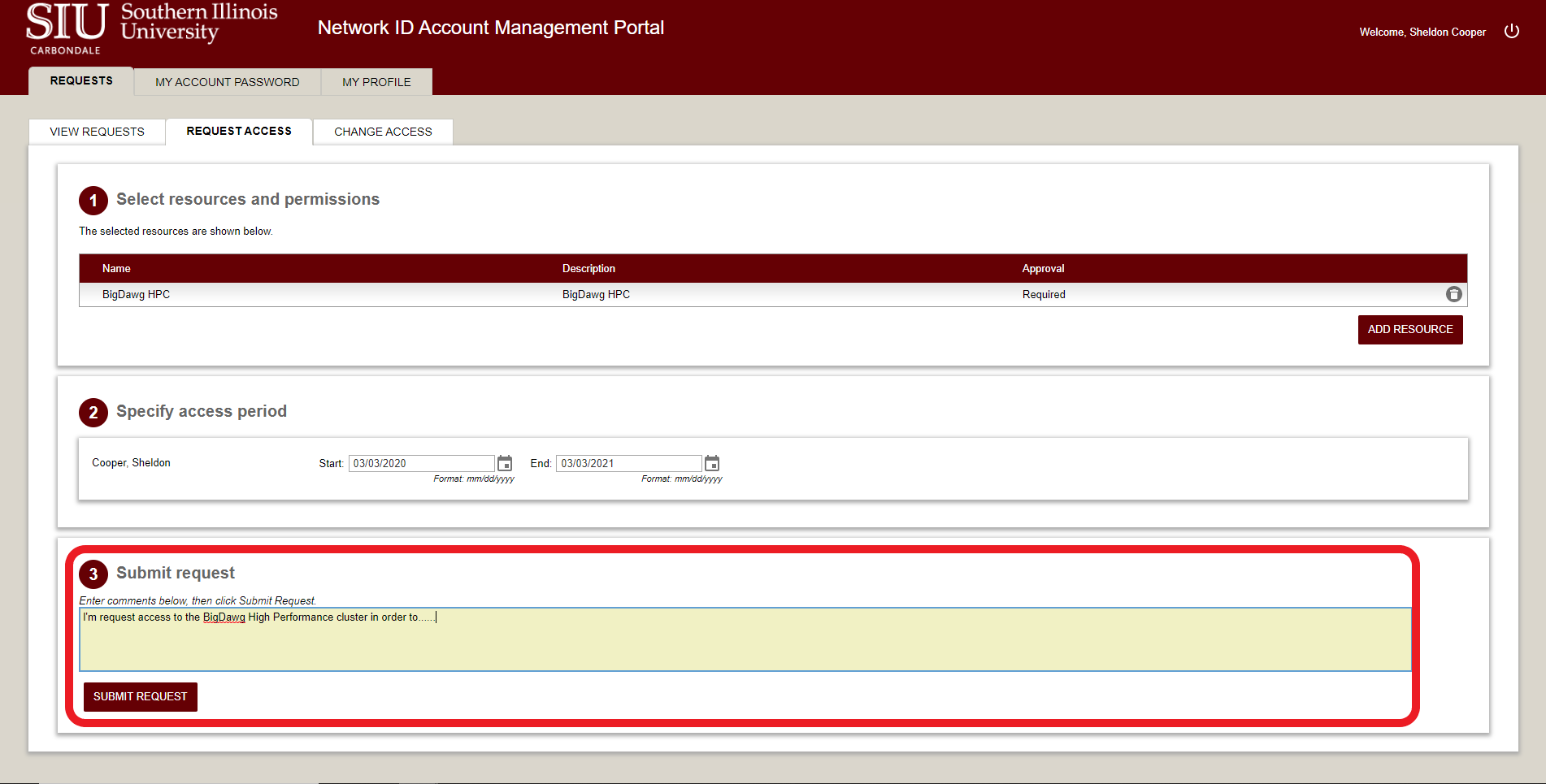 9. Click Submit Request.

10. Click Close and log out. Once your request has been processed, you will need to continue with the steps for setting up your Duo account. They are listed on the Duo Setup tab.