SIU Mobile Alert - Update Cell Phone Number
Main Content
Update Your Cell Phone Number to Receive Emergency Announcements
To ensure that you are notified of campus emergencies, please provide a primary cell phone number for the SIU emergency notification system.
1.  In your web browser go to salukinet.siu.edu.
2.  Using the search bar, look for "phone".
3.  Click on the View and Update Address and Phone Information option.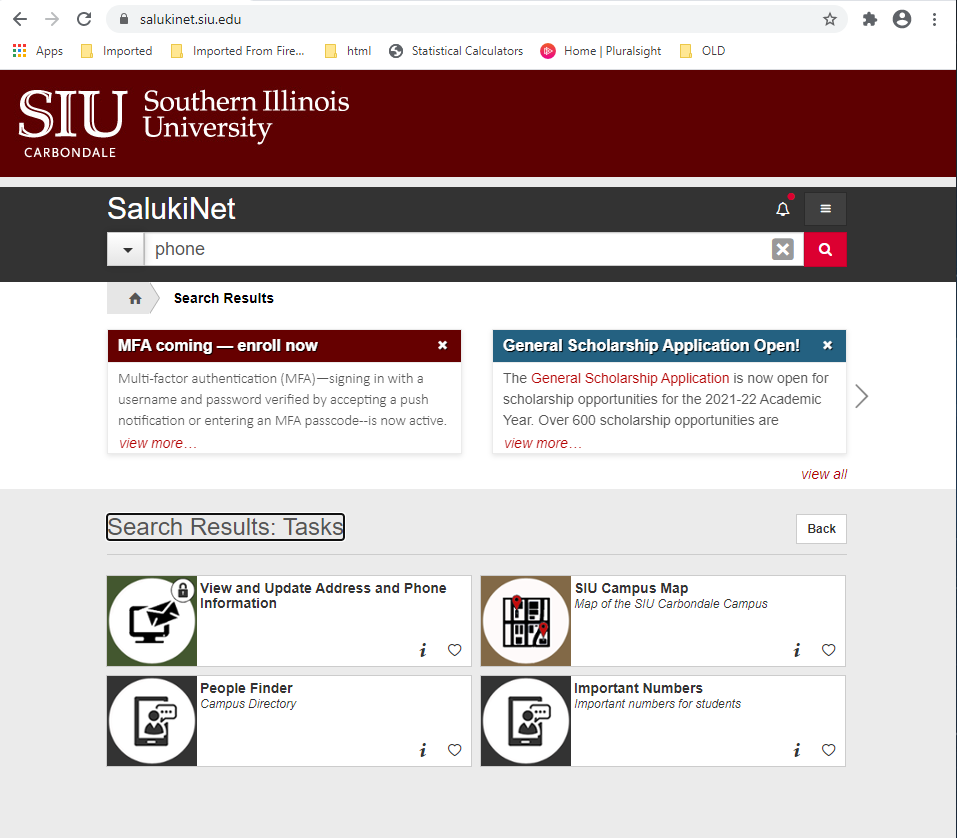 4. Locate the Phone Number section.

IMPORTANT: To be notified of campus emergencies, add a cell phone number and mark it as "Primary".
5.  To edit an existing entry, click the Pencil icon below the entry.  
     OR
5.  To add a new entry, select the Add New button on the right-hand side of the Phone Number section.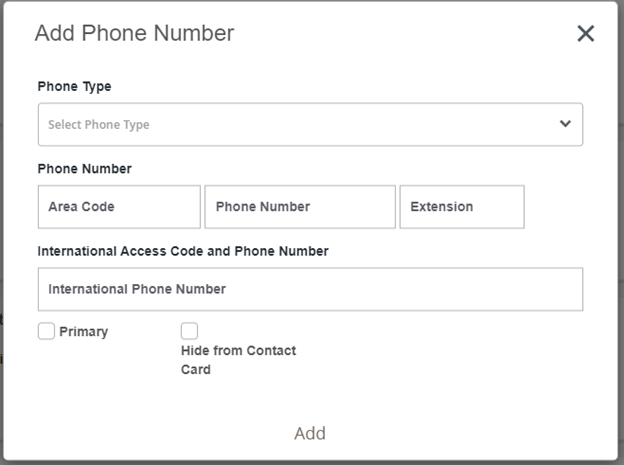 6.  In the Phone Type section, select Cell Phone.
7.  Enter your area code in the Area Code field.
8.  Enter your phone number in the Phone Number field.
9. Check the Primary box on the lower left-hand side of the window.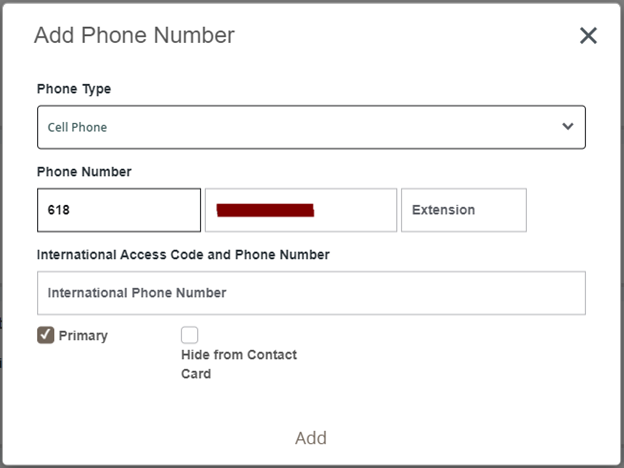 10.  Click the Add button at the bottom of the Add Phone Number window.